Though bitter, juniper berries are food
For immortals, and cirrus flushed with morning
Light. But people are common things,
These tangles of trouble my only life:
A frozen well each morning and no stove,
Cold nights without quilts … In fear
Of shame an empty purse brings, I hold
In mine this one coin I keep, peering in.
(Taken from
The Selected Poems of Tu Fu
,
Translated by David Hinton)
Afterthought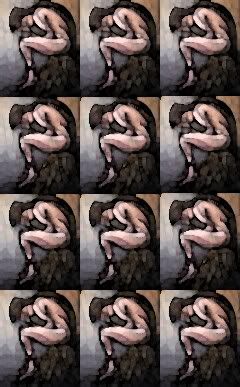 I am going to be unemployed soon.
The first time I was unemployed, it was for a period of 6 months. After completing my National Service and with no working experience it was extremely tough to get a job. I felt so useless, a good-for-nothing.
The second time was for a period of 3 months. Although by then I had a couple of years of working experience, I still found it hard to get a job. To be frank although the second time was shorter than the first time, but for some reasons I felt deeply depressed, even suicidal at times.
The third time was for a period of 7 months. I resigned after my operation in May. Although it was a minor operation I took about 2 months to recover. It was an unforgettable experience. And 5 months later, I tendered my resignation. Luckily for me, I was too busy preparing for my examination (October), new house (November) and wedding (May). No time to be depressed.
But this time I have only my blogs and my poetry forum to keep me occupied. I am going to be unemployed again soon.
(Updated on 5 April 2006)